Summer
Eco-adventure Summer Camps
2023 Summer camps go on sale in mid-March, 2023.
Heads up - these popular camps sell fast... and we mean very fast! 
Save the date in your calendar and get in quick to avoid disappointment.
UNIQUE & IMMERSIVE | TECHNOLOGY FREE | SHUTTLE BUS OPTION AVAILABLE
Mt Seymour's Eco-Adventure Camps offer experiential summer programs for kids, aged 5 to 12, that incorporate fun, education, self-awareness, skill development, and meaningful connections to the environment. Programs have ratios of 2 instructors to 14 children, the lowest of the North Shore Adventure Camps, and take place on the top of Mt Seymour – the perfect location for the ultimate nature experience!
WHAT DO WE GET UP TO?
At Mt Seymour, we believe that nature is an essential ingredient in the healthy development of all children; fresh air is good for everyone! We re-introduce kids to a simpler, more connected way of life where they are encouraged to engage their senses to the fullest and learn by participation. Your kids will come home tired, muddy, and brimming with exciting stories from the day!
We introduce daily themes and activities and offer three different weeks of programming on an alternating schedule: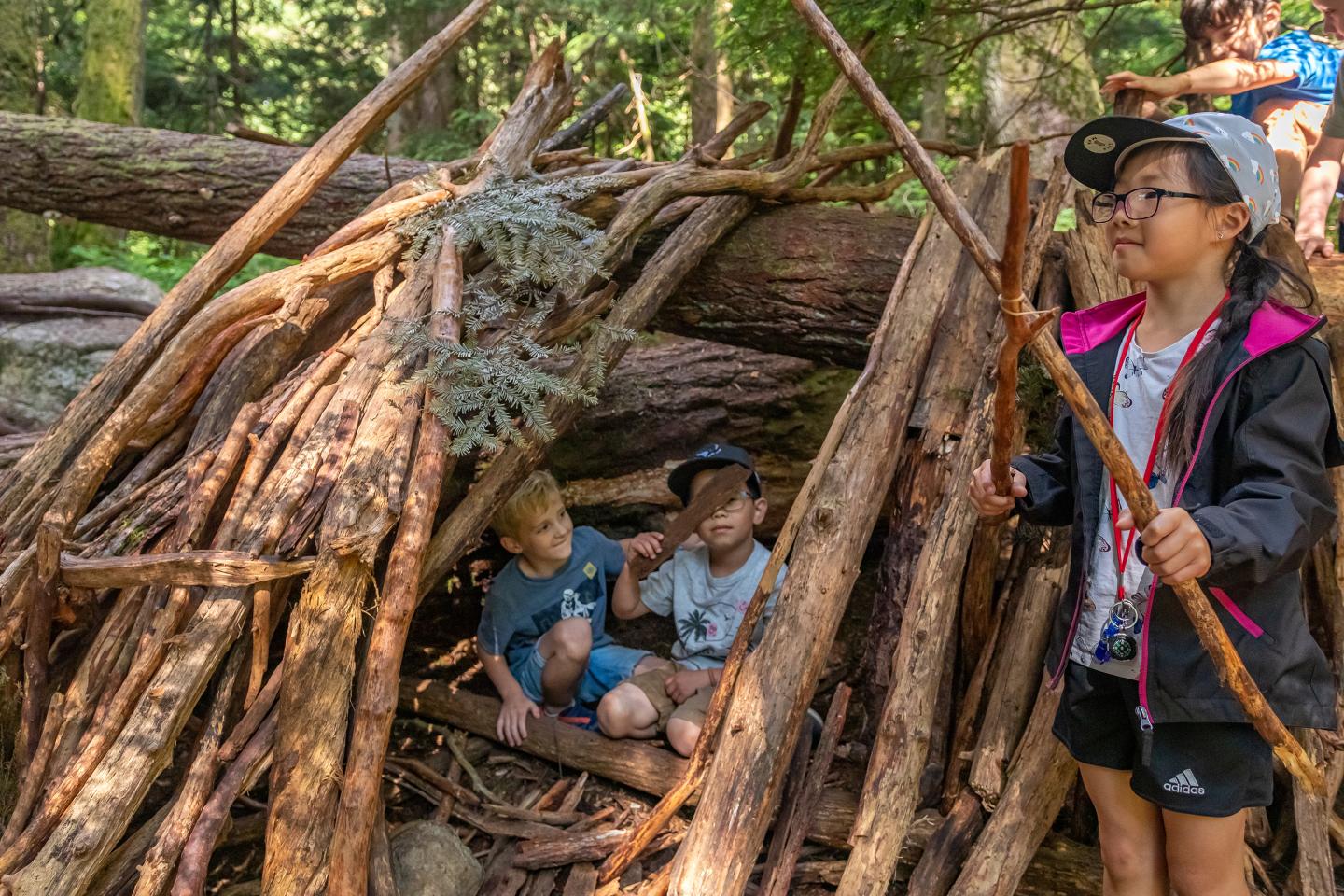 Survival Camp
Seymour Survival Camp will teach participants the basics of survival, including learning edible plants, building shelters, bear hangs, compass navigation, signaling, and much more. On Friday, the groups will be put into a scenario and will need their skills to complete the task at hand... survive.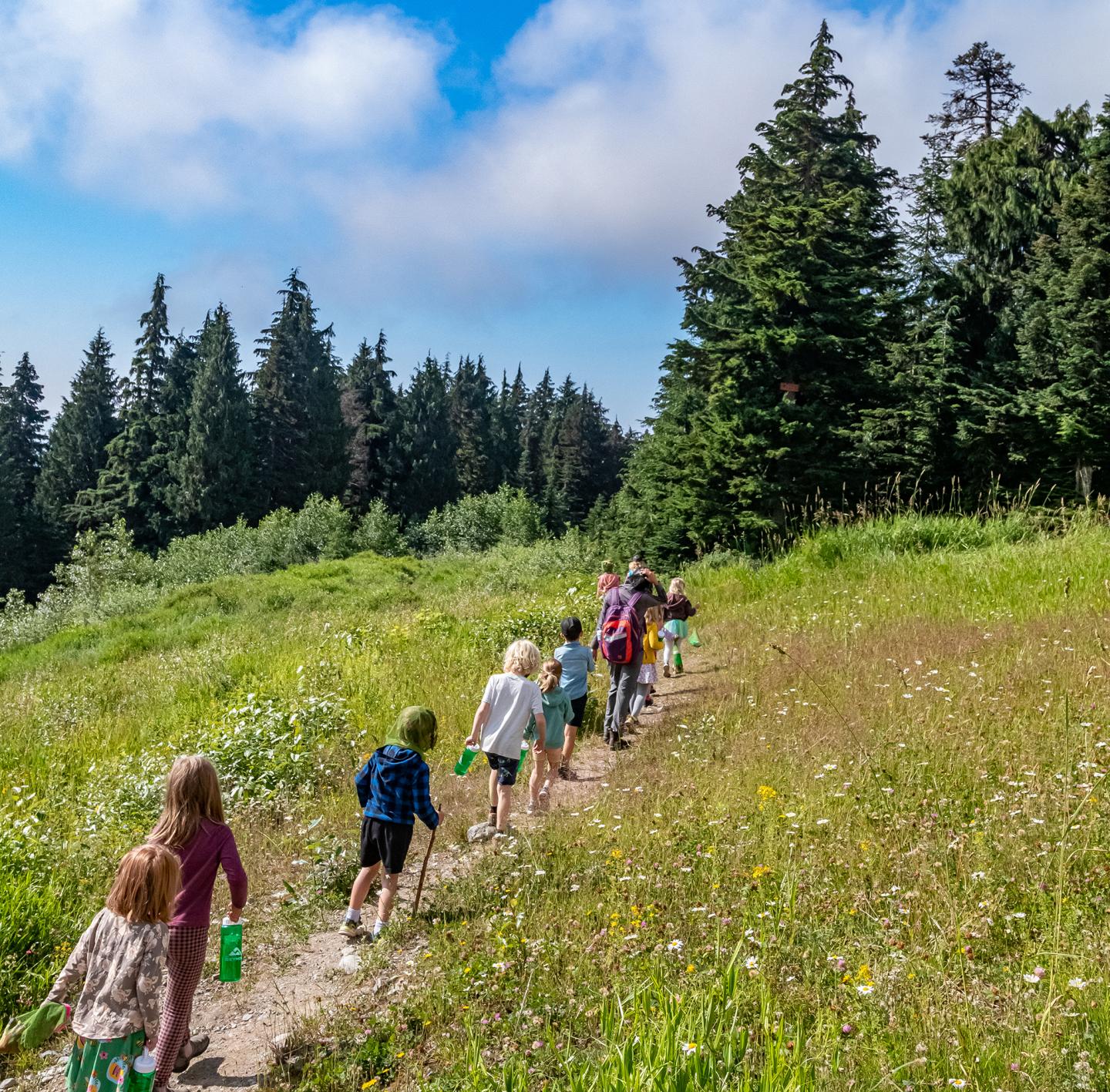 Mystery Quest Camp
Ever wondered why it's called Mystery Lake or Mystery Peak?
Mt Seymour has lots of unsolved puzzles, that will challenge campers to think outside of the box and get out there to explore our beautiful mountain terrain. Will our campers solve all of the mysteries and crack the codes before this weeklong camp ends?
Junior Ecologist Camp
Our Junior Ecologist Camp encourages inquisitive minds to gain a deeper understanding of the natural environment. Looking at the tiniest mountain critters to the largest rock formations found in the park campers will come away with a much deeper understanding and greater connection with our beautiful backyard!
SHUTTLE BUS
We offer a convenient shuttle bus service add-on, with 4 pick up locations to choose from: 
| LOCATION | PICK-UP | DROP-OFF |
| --- | --- | --- |
| BCIT Campus, Burnaby | 8.00am | 4.45pm |
| Real Canadian Superstore (Grandview), East Vancouver | 8.15am | 4.30pm |
| Real Canadian Superstore, North Vancouver | 8.25am | 4.35pm |
| Parkgate Community Centre, North Vancouver | 8.40am | 4.20pm |
CHOOSE YOUR AGE GROUP TO LEARN MORE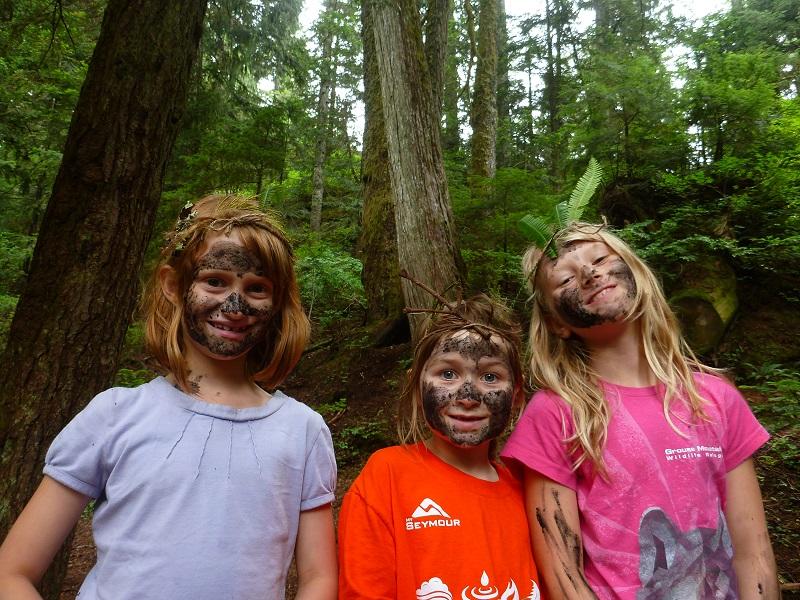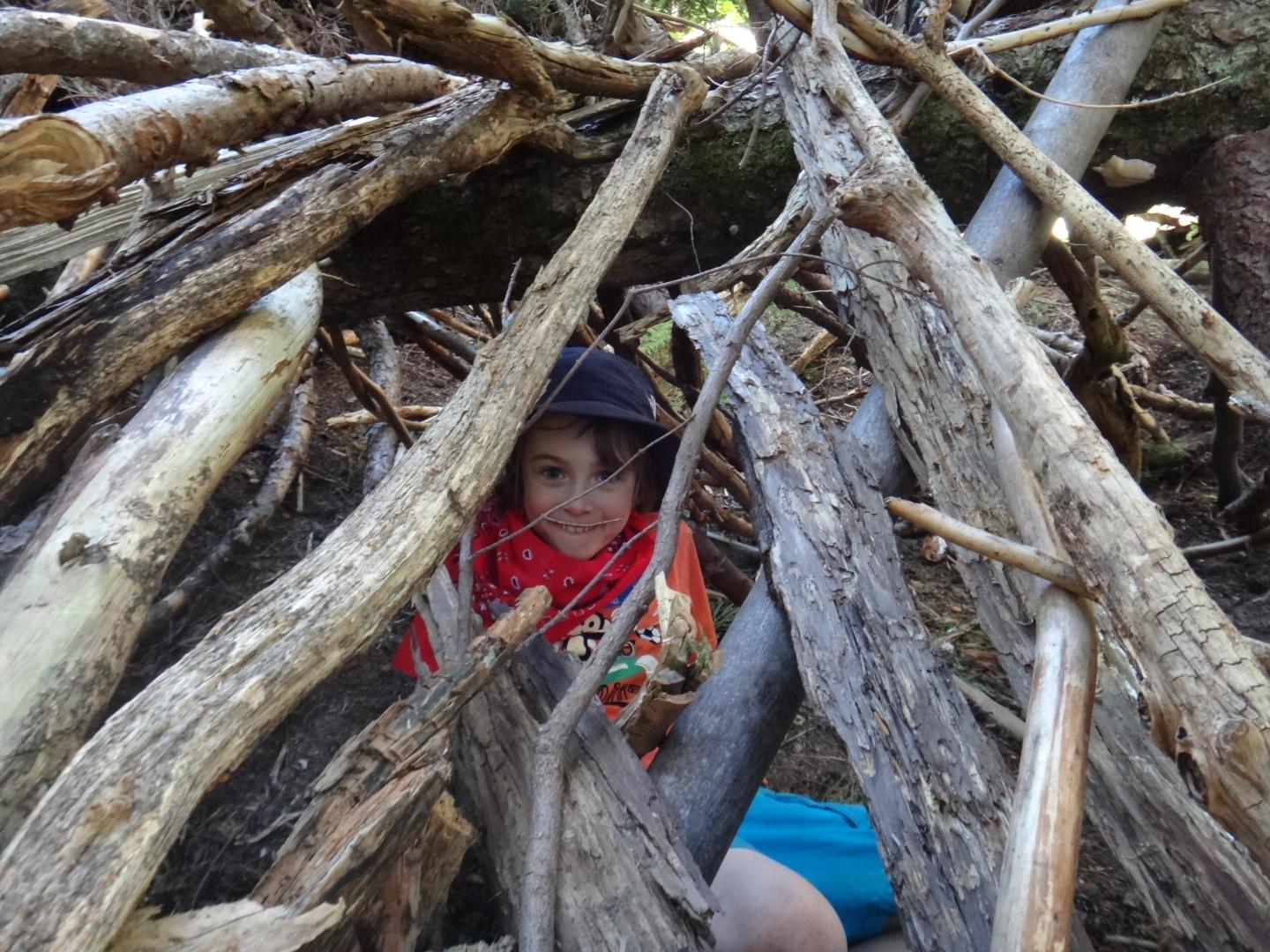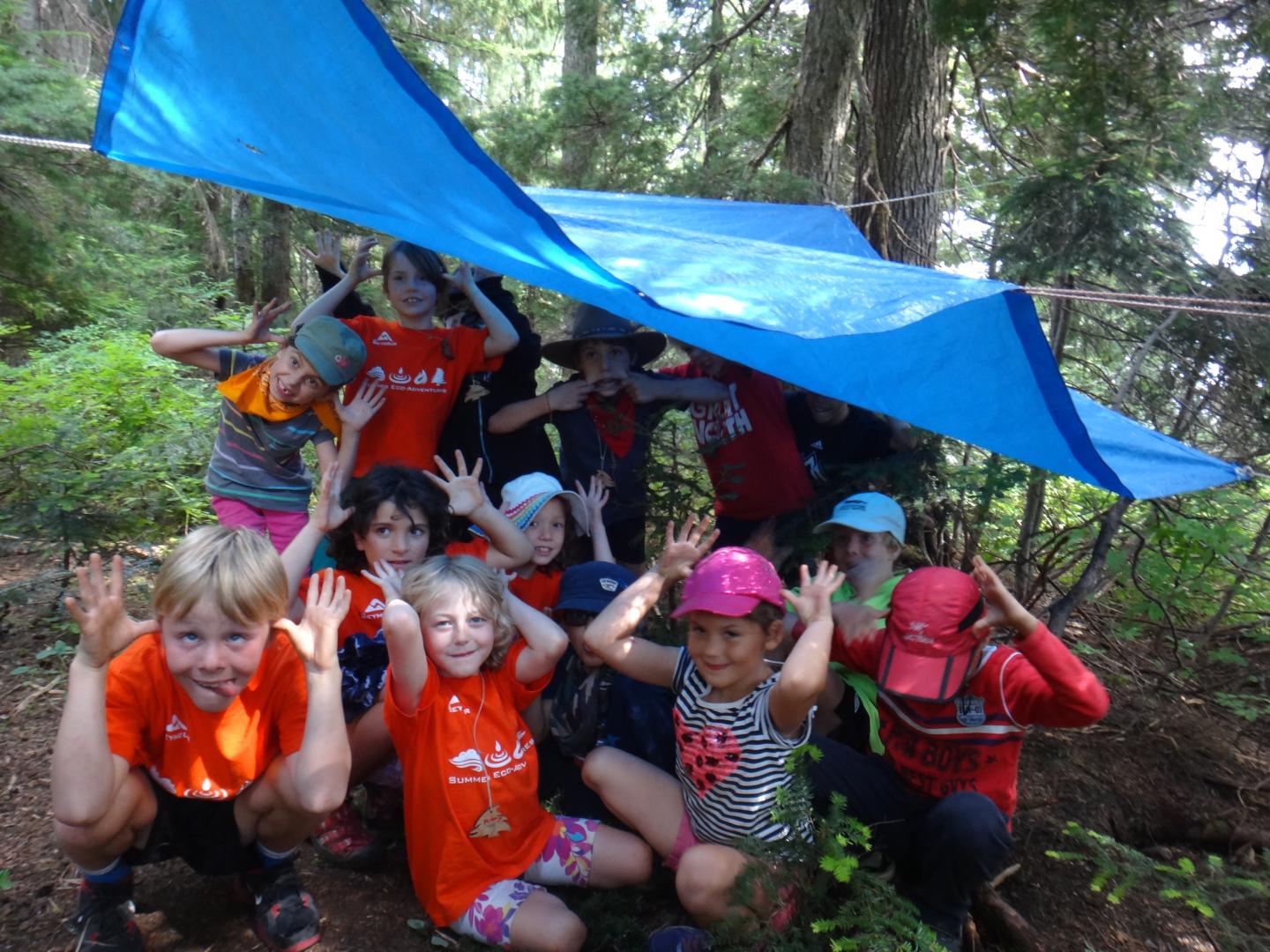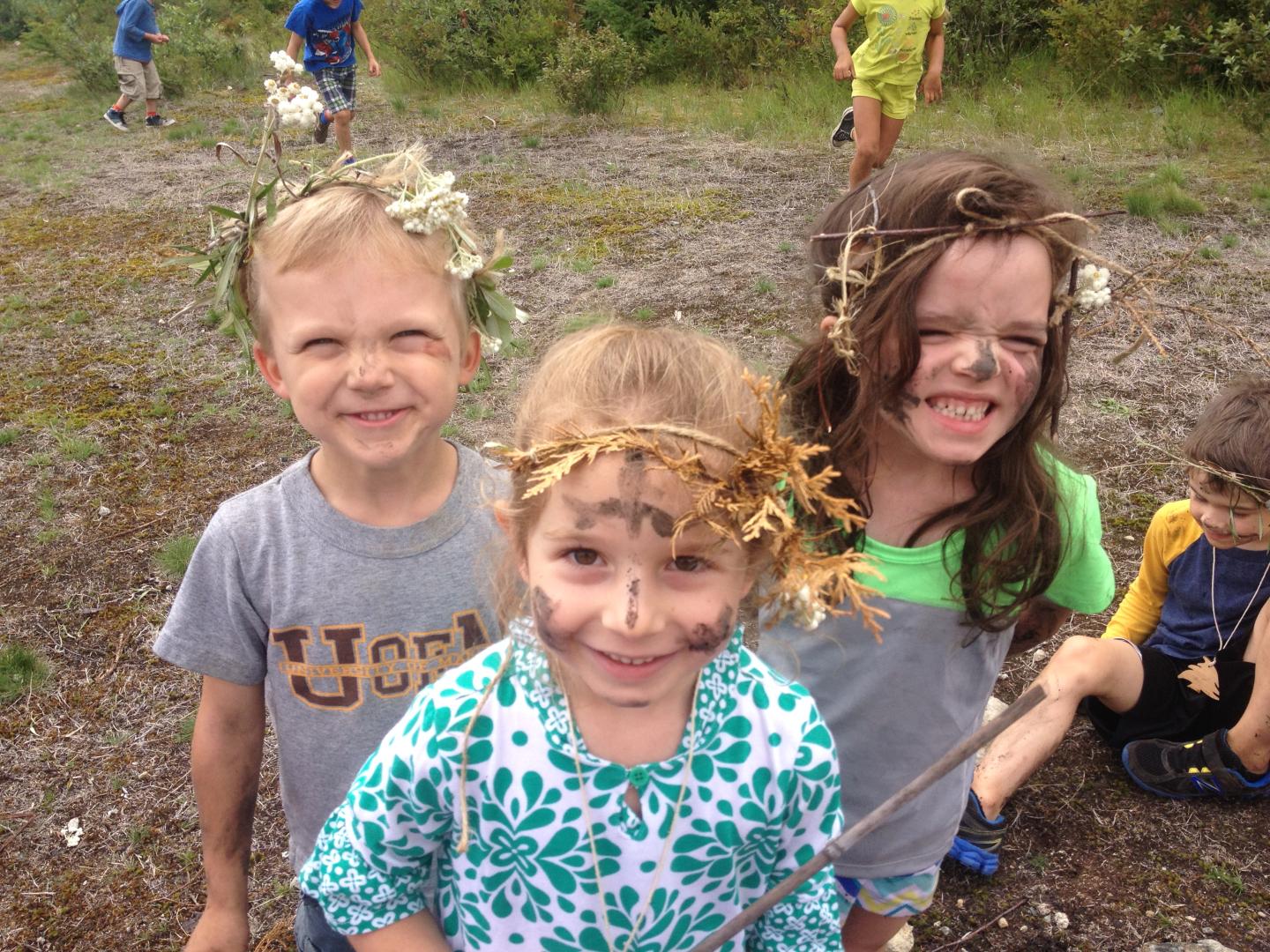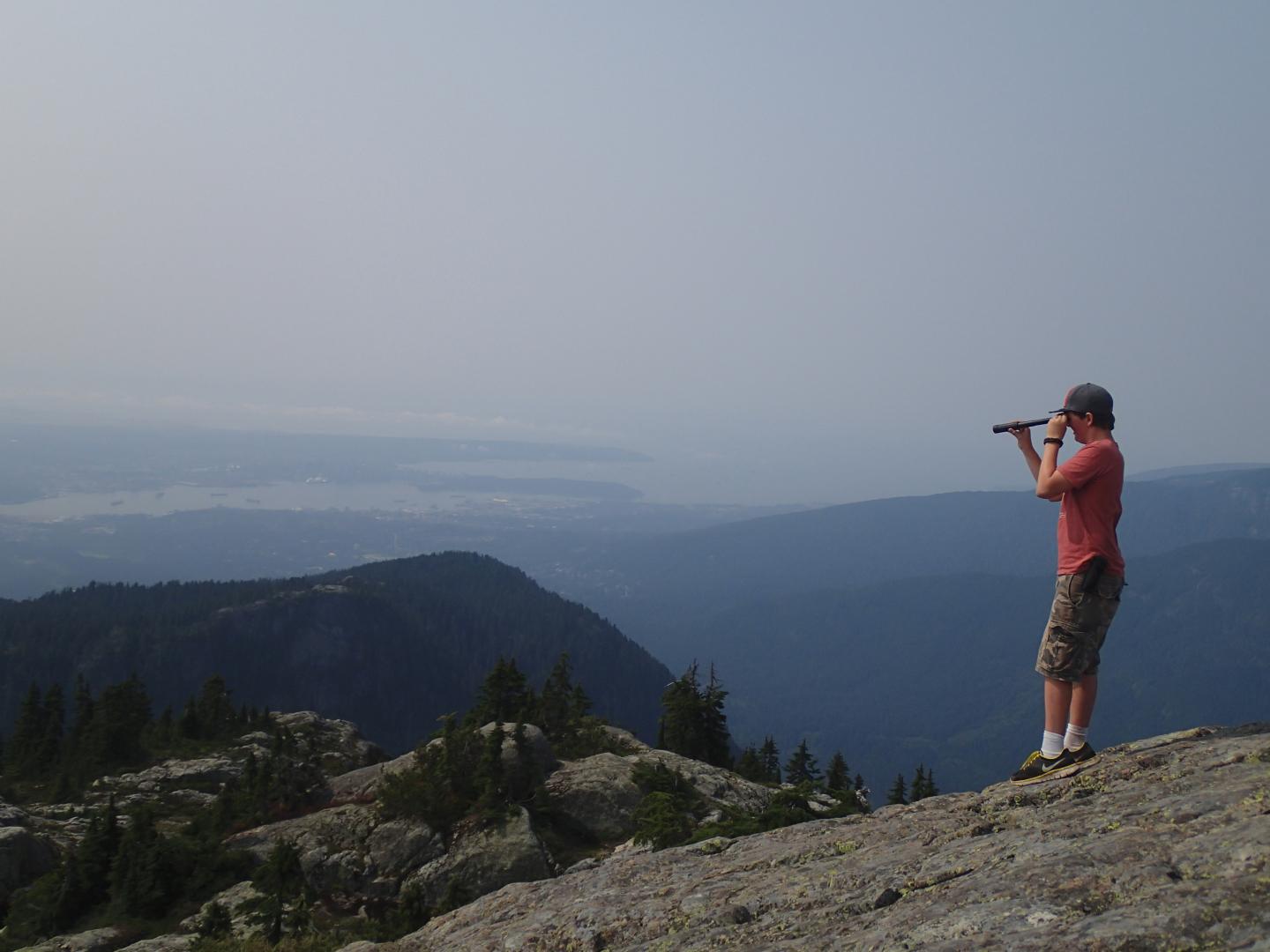 FAQ'S
What Are Your Office Hours?
We can be reached in our office between the hours of 9:00am - 4:00pm in the summer.
Phone: 604-986-2261 x201 or x217
Email: summer@mtseymour.ca.
When Will You Hear From Us?
We send out a "Camp Next Week" email by end-of-day Wednesday before your child's camp. It contains information such as what to bring, shuttle bus times, and reminders about packing nut-free lunches and snacks. We will also be sending out a "Camper Chronicles" email by end-of-day Wednesday after your child's camp. This email contains pictures from all the groups and highlights of the week.
What Type Of Training Do Your Staff Receive?
We run an intensive 10 days of staff training in the weeks before camp begins. We focus on behavior and group management techniques, numerous safety protocols, bushcraft skills, lesson-specific learning, activity facilitation, nature mentoring, terrain guidelines, and building a strong, supportive, fun instructor team dynamic. Several of our staff are returning, and/or are experienced in other outdoor education venues. A few are even teachers in their off-season. All staff are certified in a minimum of Standard First Aid and have an up-to-date Criminal Record Check. Our management team has Operations Level and/or Wilderness First Aid and are always within a quick radio call of our instructors.
What about Medications and Medical Concerns?
Please provide as much detail as possible in the registration form regarding anything medical or physical we should know to keep your child safe and provide a great experience. This includes allergies (history, symptoms, procedure), medication taken and instructions, and your everyday strategies. 
Pack any medications in your child's backpack and label them with your child's full name. Please inform us as to where they are located specifically, and what has been packed. This is particularly crucial if it is an Epi-Pen or Allerject.
What is your Nut Policy?
We are a Nut-Safe / Nut-Aware program. We recognize that we cannot be "nut-free" as we cannot control what is eaten/handled outside of camp hours. Given the large number of children with moderate to severe nut allergies, please leave nuts and nut products at home. We check snacks and lunches just to be safe.
How many children are in a group and what's your instructor-to-camper ratio?
There are 14 children in a group when fully booked, with 2 instructors, so a 7:1 ratio. We also have stellar volunteers who often join us. We run two groups of both the Trailblazers and Forest Guardians each week, therefore your child will not necessarily be placed with a friend of the same age unless we are notified in advance.
What if my child is just a little bit too young?
The age groups have the same age restrictions as grades in school. This is particularly important when it comes to TrailBlazers (5-7). Last summer we had a couple of 4-year-old children registered under false birth years. The kids tried so hard, but it did result in a very tough week for the child and limited the possibilities of the entire group. They also told us they were 4 because that's what 4 year old's do. This situation is applicable to all age groups, and experience has taught us that sticking to age deadlines is best for all.
Can my child be in the same group with their friend(s)?
Yes - we do our very best to accommodate requests, as we recognize this is important to many children's camp experience. Upon registration please provide us with the full names of any other campers your child would like to be placed with. With multiple groups for each age range, it will not happen automatically! Additionally, early notice is best to avoid confusion and switching groups on the first morning of camp - this can be especially hard on the young ones!  
We will not disclose information regarding campers other than your child (i.e. the names and dates of attendance) unless authorized to do so by their parent or guardian (e.g. if you are on the camper's authorized pick-up list). 
Is every week the same? if I book my kid's into two weeks, will they be doing the same things?
We run three different weeks of programming on an alternating schedule throughout the summer. That being said, every day and every week at camp is different and we have had lots of participants come for more than 2 weeks and enjoy every minute, it's always changing!
Is there Swimming?
We do not swim as part of the Eco-Adventure Camp. 
What kind of footwear should my child wear / bring?
The best footwear is hiking shoes, hiking boots, or running shoes, and preferably not brand new! Please no sandals, and only rubber boots if it's a very wet week or as back-up footwear, as they aren't very comfy to hike or play games in when it's sunny and warm.
An extra pair of shoes, along with a whole change of clothes is highly recommended to be kept at camp for the week, for when the mud mysteriously jumps out of the puddles and gets your child muddy somehow…it's inexplicable really.
What kind of things should we pack for camp?
A Whistle Attached to their backpack or a zipper is great.
Sturdy Close-toed Shoes. "Broken in" hiking shoes, hiking boots or running shoes are best. Please no sandals or rubber boots (unless as backup footwear).
Full Change of Clothes Including Socks and Shoes. Please pack these in a separate bag to leave at camp throughout the week. 
Sun Protection. A brimmed hat, sunscreen, sunglasses, and a shirt that will cover shoulders are best.
Reusable Water Bottle. We are providing one to every camper this summer, but please do pack an extra (min 500ml).
Rain Gear and Warm Layers. A waterproof jacket is a must, and pants if you have them. We head outside rain or shine, and some days are not the warmest in the morning!
Plenty of Nut-Free Snacks and Healthy Lunch. We are a nut-safe/nut-aware program, so please participate in our efforts to keep everyone as safe as possible. PACK LOTS OF SNACKS. It's an active camp, so more fuel is needed than for a school day.
Comfortable Backpack. To carry the above items. 
Medications. Should your child require them.
Suggested Items. Insect repellent: natural repellents such as "Buzz Away" works well. Lightweight, long-sleeved cotton t-shirt and pants: protect campers from the sun and mosquito bites. Inexpensive camera: that one you never use and don't mind if it comes home in pieces or not at all.
Campers will have a cubby to store items for the duration of camp.
Please! No electronic devices or external distractions such as iPods, portable games, trading cards, toys, etc. We are encouraging technology-free and commercial-free nature immersion. Cell phones will stay at home base in the cubby. 
Can my child bring their iPod, cellphone, or other electronics?
We allow cameras for budding photographers, as long as they are used respectfully and sparingly. We ask that no other electronics come with your child so that we are able to practice distraction-free nature immersion. Cell phones are to stay at base camp.
What is your cancellation policy?
A full refund, minus a $25 admin fee per child, will be given if at least 14 working days' notice of cancellation is given. Our cutoff date for cancellation is the Friday two weeks before the first day of your summer camp.
Cancellation with less than 14 days' notice will not be refunded except on medical grounds with a valid doctor's note. We will do our best to place your child in an alternate week if possible, but this depends on availability.
Please call during office hours if you would like to cancel as we do not keep credit card information on file.
What if it rains?
The program operates rain or shine and we recommend packing rain gear! In instances of unsafe weather, very high winds, severe air quality warnings, lightning, etc. we will modify the day's programming to indoors for safety. On rainy days, we are always looking out for the best experience for the participants so we use the rain to teach building shelters, divert tiny creeks, or play in puddles, but will head indoors before hands get cold and the fun diminishes.
Can we pick Up early from camp or drop off late?
This past summer we saw the volume of early pick up's and drop off's become quite challenging and impactful. Each week, instructors plan ahead where they will be going and what the group will be doing. One of the best parts of this camp is full-day trips into trails and forests, away from home base and the parking lot. While they often don't go far, it takes time for little legs to travel. Unlike school or daycare, early pick-up means that the entire group's plans need to change to accommodate (i.e. 1:00 pm pickup means the entire group needs to be close to home base by then and cannot do a full day out). In the case of siblings of different ages, the experience of over 25 kids needs to change to accommodate.
We understand that kids need to leave camp early or come late sometimes, but please try to minimize it, give us as much notice as possible (telling us the day of, REALLY messes up plans) and if possible consider keeping your child out of camp that day.
Is Lunch/Food Provided?
We are not offering our lunch add-on this summer. 
Mt Seymour Eco-Adventure Summer Camps are a Nut-Safe / Nut-Aware program. We recognize that we cannot be 100% "nut-free" as we cannot control what is eaten/handled outside of camp hours.
What about Bears?
Bear awareness, bear safety, and "what to do if we see a bear" procedures are taught to every camp group on the morning of day one and practiced throughout the week. If we have a bear in the area we are respectful, safe, and cautious. We like to teach respect and reverence for these amazing animals ahead of fear and do actively try to avoid bears. We seldom see them, as they prefer more peace and quiet than a group of children provide, but if we do, don't be surprised if it's the week's highlight!
Is there a waitlist?
Yes - If you cannot see the option for the camp you want in our online store, it is likely that the camp is full. Firstly, check out other dates to see if any other options might suit you. If not, we highly recommend using the waitlists.
Summer plans change, and as we draw closer to the camp start dates, there is much movement on the waitlists. It can be very worthwhile to add your child/ren to any and all camp waitlists you would be interested in.
Want to know your chances? Curious where you are sitting on the waitlist? - Feel free to give us a call at 604.986.2261 ext. 217 or 201, or email summer@mtseymour.ca.
What about the free Season Pass?
What's Included with Camp Registration:
A 2022/23 Mt Seymour Full Child Season Pass (valid December 2022 - April 2023) is provided free of charge for each Trailblazer, Forest Guardian & Mountain Ranger
This pass will be issued after your child has attended the camp. In the weeks following camp attendance, an email link will be sent out to all participants explaining how to process your complimentary Season Pass
If you have already purchased a 2022/23 Season Pass for your child:
You will be eligible for a gift card credit. A link to action will also be provided in the email sent out in the weeks following your child's attendance in the camp
Season Pass Printing and pick up:
Passes will NOT be printed during Camp. We want your kids outside enjoying the program, not inside getting their pass photo taken and printed...then losing it on the shuttle, on the trail, in a creek, in a bush, in the bathroom, in the bottom of their backpack, etc.
Passes will be reloaded or mailed out prior to the start of the 2022/23 season. We WILL NOT be processing or printing passes for Eco-Adventure Camp participants during the Summer
The Fine Print
Season Passes are NON-REFUNDABLE and NON-TRANSFERABLE.
Complimentary Season Passes have no cash value. No credit or discount of the amount of a season pass will be issued if it is not collected or used
If your child receives another promotional season pass, no credit, exchange or refund will be issued
Our Eco-Adventure Camp Season Pass Program cannot be combined with any other offer (i.e. if your child has a complimentary Season Pass through their school, and a pass from Mt Seymour Eco-Adventure Camps, no credit, exchange, transfer, or refund for the extra pass will be issued)
Are there Volunteering opportunities?
We will be looking for volunteer assistant instructors who wish to deepen their experience of authentic nature-based mentoring in a well-established summer program. Make a difference by helping to connect youth to nature, community, and self. Have a blast connecting with other nature-based mentors and a whole community with shared values, and spend lots of time outside on the mountain!  Please forward a letter of interest with your  resume to summer@mtseymour.ca
40 volunteer hours get you a season pass for the 2022/23 ski season!
A shuttle bus is available to transport you to and from the mountain.