Winter
Terrain Parks
Mt Seymour's first exploration into freestyle terrain was in 1993 with the region's first terrain park. This was a collaborative effort involving the support and vision of local professional riders (including Devun Walsh and Kevin Sansalone), some creative minds, and a whole lot of experimentation.
Mt Seymour's terrain park program has evolved in the past decade and a half to become one of the most recognized in the area, winning no. 2 terrain park in Western Canada by SBC Resort Guide in 2013. Today's park program incorporates four terrain parks that form distinct areas catering to the varied abilities and needs of park users.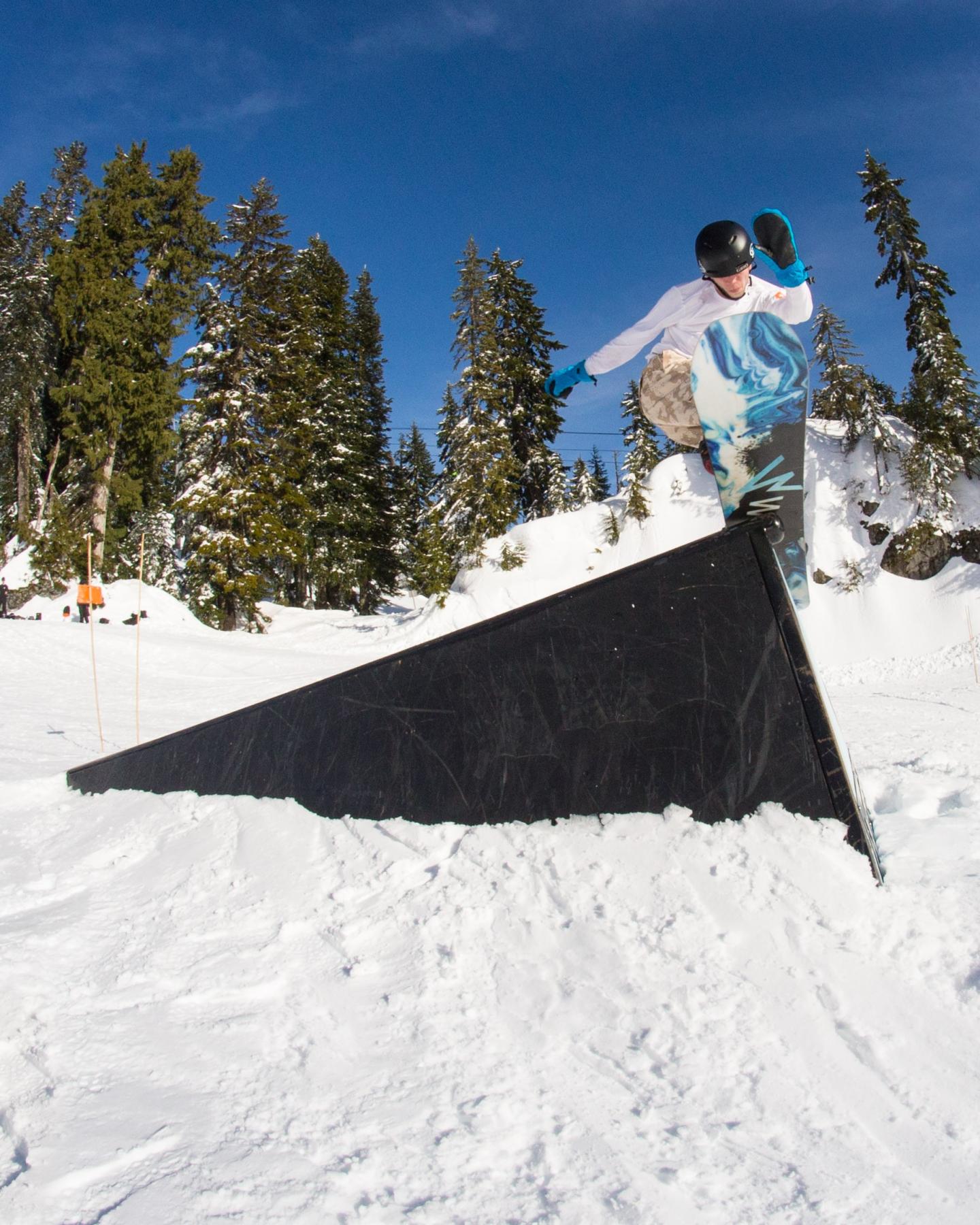 Four Terrain Parks
Over 30 park features from S to XL
lit for night riding
Features from ThirtyTwo, Dragon, Wired, Salmon Arms & Intuition.
Park Setups | Updated: 04/21/2023
| | | | | |
| --- | --- | --- | --- | --- |
|   | The Pit | Mushroom | Northlands | Dark Park |
| Status | CLOSED | CLOSED | CLOSED | CLOSED |
| Feature Sizes | Medium & Large | Small & Medium | Large | Medium |
| Features | Mystery Tube (M) | Rainbow Box (S) | Jump 1 (L) | Side Hit 1 |
|   | 32 Jam-On Rail (L) | Flat Box (S) | Jump 2 (XL) | Side Hit 2 |
|   | Shot-Gun Rail (L) | Flat Box (S) | Step Over Jump (M) | Side Hit 3 |
|   | DFD (XL) | Blue Mailbox (M) | Hip (L) | Side Hit 4 |
|   | Blue Tube (L) | Spine Tube (M) |   | Side Hit 5 |
|   | Black Mailbox (M) | Jump 1 (S) |   | Side Hit 6 |
|   | Mystery Tube Spine (M) | Jump 2 (S) |   |   |
|   | Stance Pencil (M) |   |   |   |
|   | 35ft Flat Rail (L) |   |   |   |
|   | Butter Pad Propane Tank (XL) |   |   |   |
|   | 40ft Down Rail (L) |   |   |   |
|   | Wired Wall Ride (XL) |   |   |   |
|   | Double Jump (M) |   |   |   |