Winter
Tubing & Tobogganing
Our tubing & tobogganing slopes are currently closed. Check back in mid-late November for opening details and we will see you soon!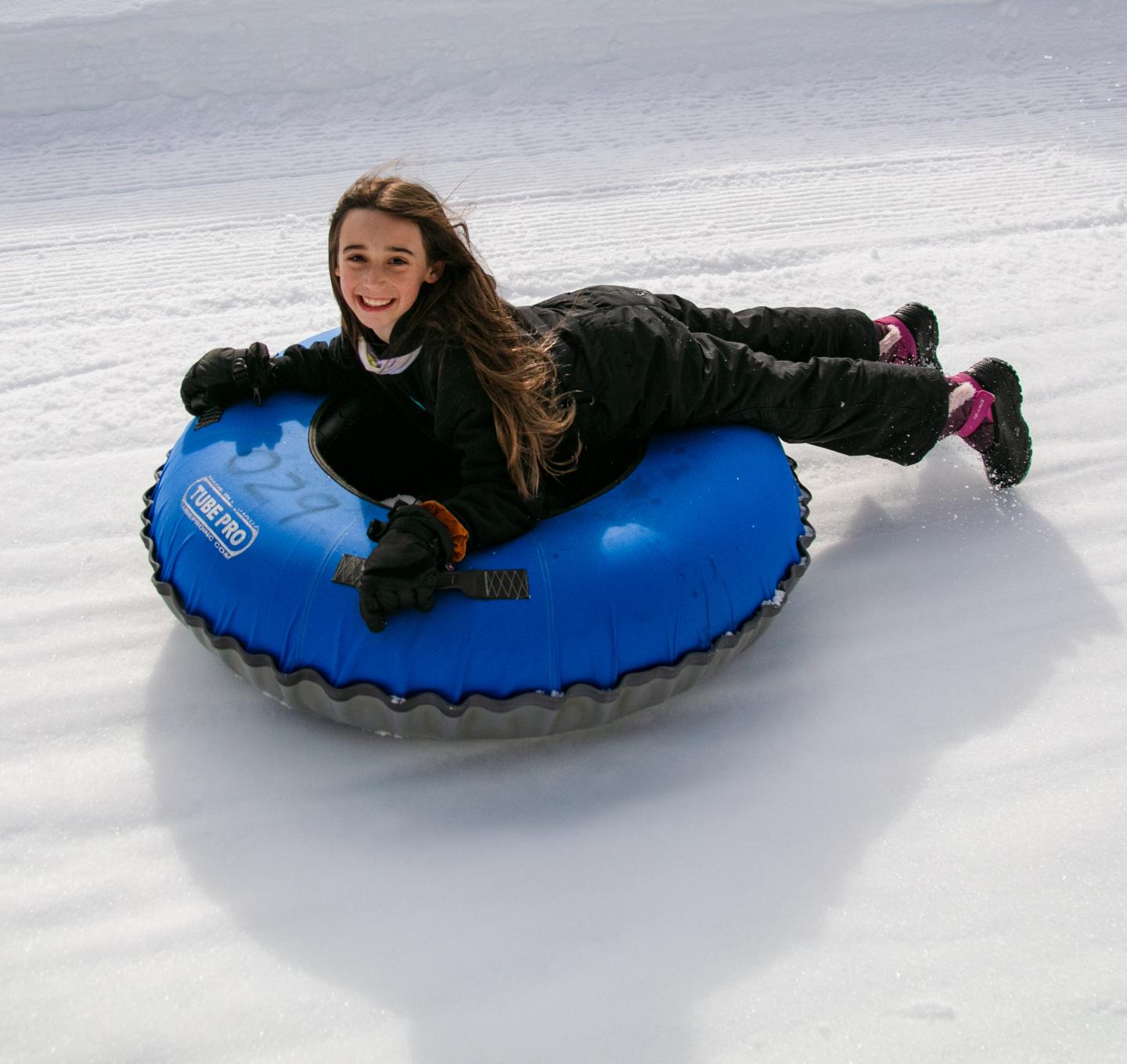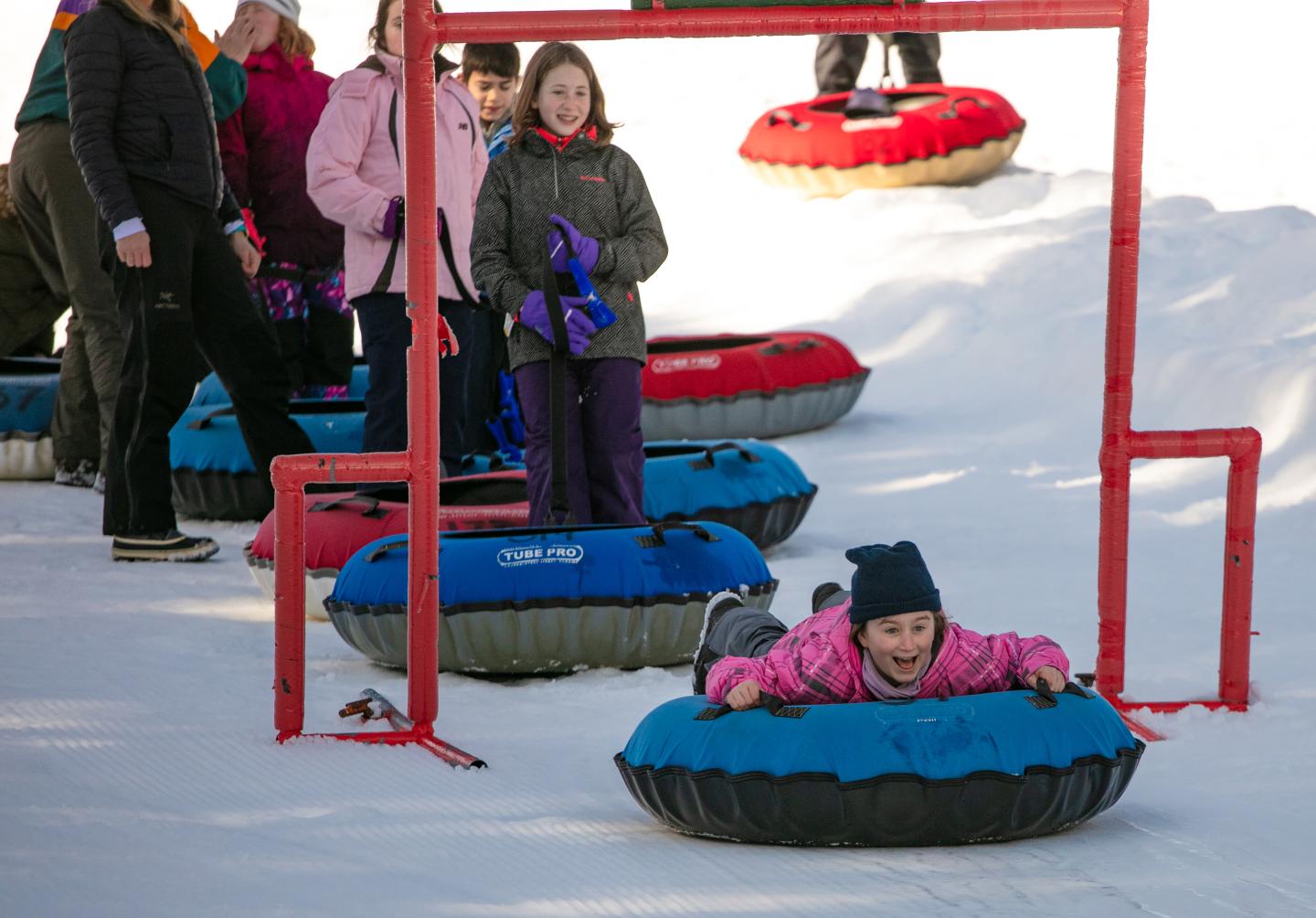 TUBING
The Snow Tube Park guarantees fun and laughter with your friends and family. Besides the thrill of sliding down a hill in one of our specially designed tubes, you're sure to enjoy the easy ride back up by our custom tube tow.
Enjoy the best tubing Vancouver has to offer at Mt Seymour!
Participants must be 48" (122cm) or taller to use the SnowTube Park
Ski boots are not allowed in the SnowTube Park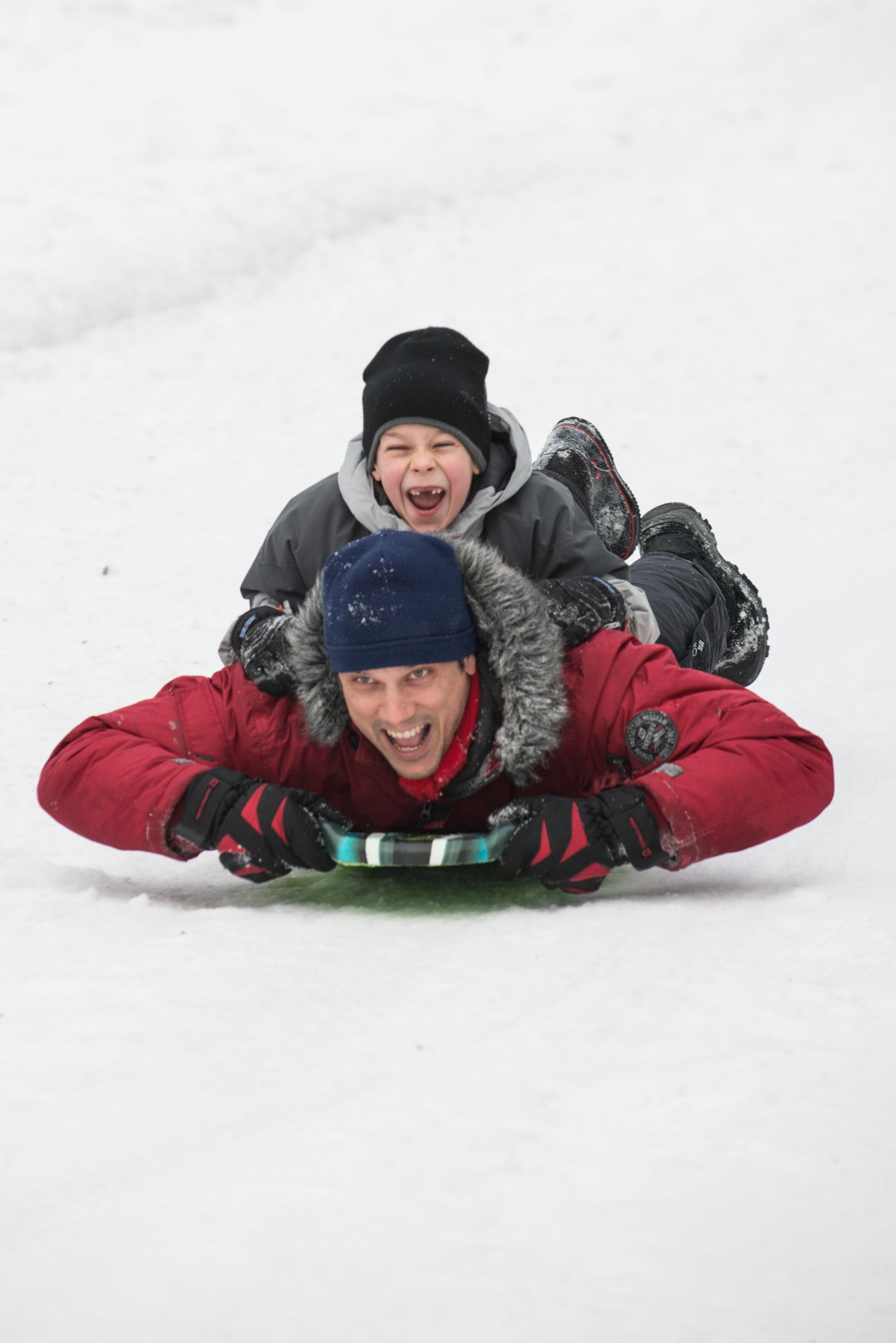 tobogganing
Tobogganing in Vancouver couldn't be more fun at Mt Seymour. The Toboggan Park is a designated area where families can enjoy the excitement of tobogganing and the magic of playing in the snow. Our Toboggan Park is open to all ages, with no height restrictions. Bring your own toboggan or purchase a sliding mat from us.
Inflatables or custom-made sliding devices, as well as ski boots, are not allowed in the Toboggan Park
Sliding is only allowed in designated areas on Mt Seymour
All individuals must purchase a pass to toboggan at Mt Seymour. Please see our ticket prices below. 
 
TUBING
TOBOGGANING
 
Everyday
Weekdays
Weekends/Holidays
2 hours
$33
$10
$15
Full Season Pass holders
FREE
FREE
FREE
Value Season Pass holders
$24.75
FREE
FREE
Tobogganing Sliding Mat
N/A
Small $10 / Large $15
Holidays are December 23, 2023-Jan 7, 2024 & Feb 16-19, 2024
Children 3 years and under are free for tobogganing when accompanied by a paying adult. One free child per adult. This offer is not available when purchasing group or complementary products
Season Pass holders must pre-book, click here for more information PASS HOLDER perks 
FAQ's
Is there a weight limit to going tubing?
Yes, guests wanting to tube will need to weigh less than 120kg or 264lbs.
Where can I slide on Mt Seymour?
Sliding is only permitted on designated toboggan slopes during regular hours of operation. There are two slopes to choose from, both accessed from Parking Lot 2. All sliders (tobogganers) must have a valid pass. 
Why can't I slide anywhere I want? Mt Seymour is a provincial park, right?
For your safety and the safety of others, sliding (tobogganing) is only permitted on the two designated toboggan slopes. The toboggan slopes are located in the Controlled Recreation Area, operated by Mt Seymour Resorts.
Where can I slide outside of the privately controlled recreation area?
Sliding (tobogganing) is discouraged outside of the Controlled Recreation Area for your safety. If you are knowledgeable and have the appropriate outdoor equipment, there are designated backcountry trails located outside the Controlled Recreation Area. 
Can I take just one run down to see if I like it?
No, we require everyone to slide with a valid pass. All participants must have a valid pass to slide (toboggan). 
What is the difference between Tubing and Tobogganing?
Tobogganing requires you to bring your own sliding device or purchase one from the Enquist Lodge (inflatables not permitted). Toboggan slopes are divided into lanes for you to slide down on and once you've reached the bottom, using the designated walking paths, you hike to the top with your toboggan.
Snow tubing includes a custom tube that we provide, and like the toboggan area, there are several lanes to choose from. Once you reach the bottom, a surface lift will bring you, in your tube, back to the top.
Are there any age restrictions for Tubing and Tobogganing?
There aren't any age restrictions in the toboggan area. There is a height requirement for the Snow Tubing Area; 122cm or 4ft.
Can I wear ski boots on the tube or toboggan slopes?
We are not able to permit you to use your ski boots while snow tubing or tobogganing. Ski boots in the Snow Tube and Toboggan Area do not provide appropriate grip on packed snow surfaces and are slippery and often cause injury.
Can I rent a toboggan?
Unfortunately, we don't rent toboggans, however, you can purchase toboggans (Sliding Carpets) at the Enquist Lodge and use them again next time!
What kind of sliding devices can I use?
Most manufactured sleds, saucers, and toboggans are permitted. We cannot permit devices that require standing or sitting upright such as snow bikes, custom-made devices with metal edges, or as said before, inflatables. We must reserve the right to refuse the use of devices if they appear unsafe.
Why can't I use an inflatable for Tobogganing?
Inflatables are deemed unsafe in the toboggan area and inappropriate for the length of slope provided.