Summer
Goldie Lake Interpretive Trail
STATUS: The trails are open to the public. Please be mindful and stay clear of construction work taking place with the installation of the new Lodge Chair nearby (updated August 20, 2023)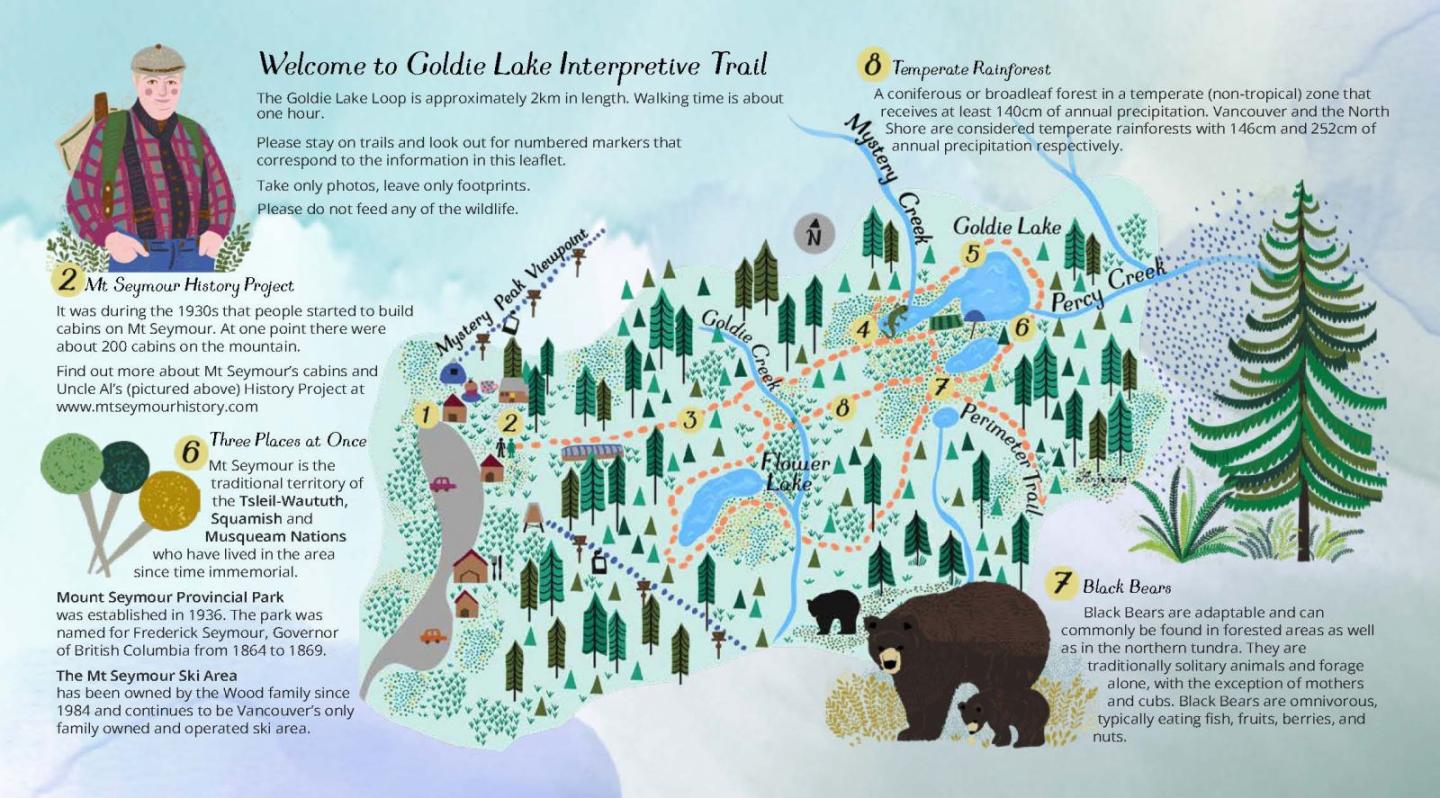 With just 75 meters of elevation gain and loss, the Goldie Lake Interpretive Trail takes approximately one hour at a leisurely pace.
On natural rough trails, you will weave your way through the temperate rainforest with potential wildlife viewing opportunities.
Come prepared and dress appropriately for the changeable mountain conditions.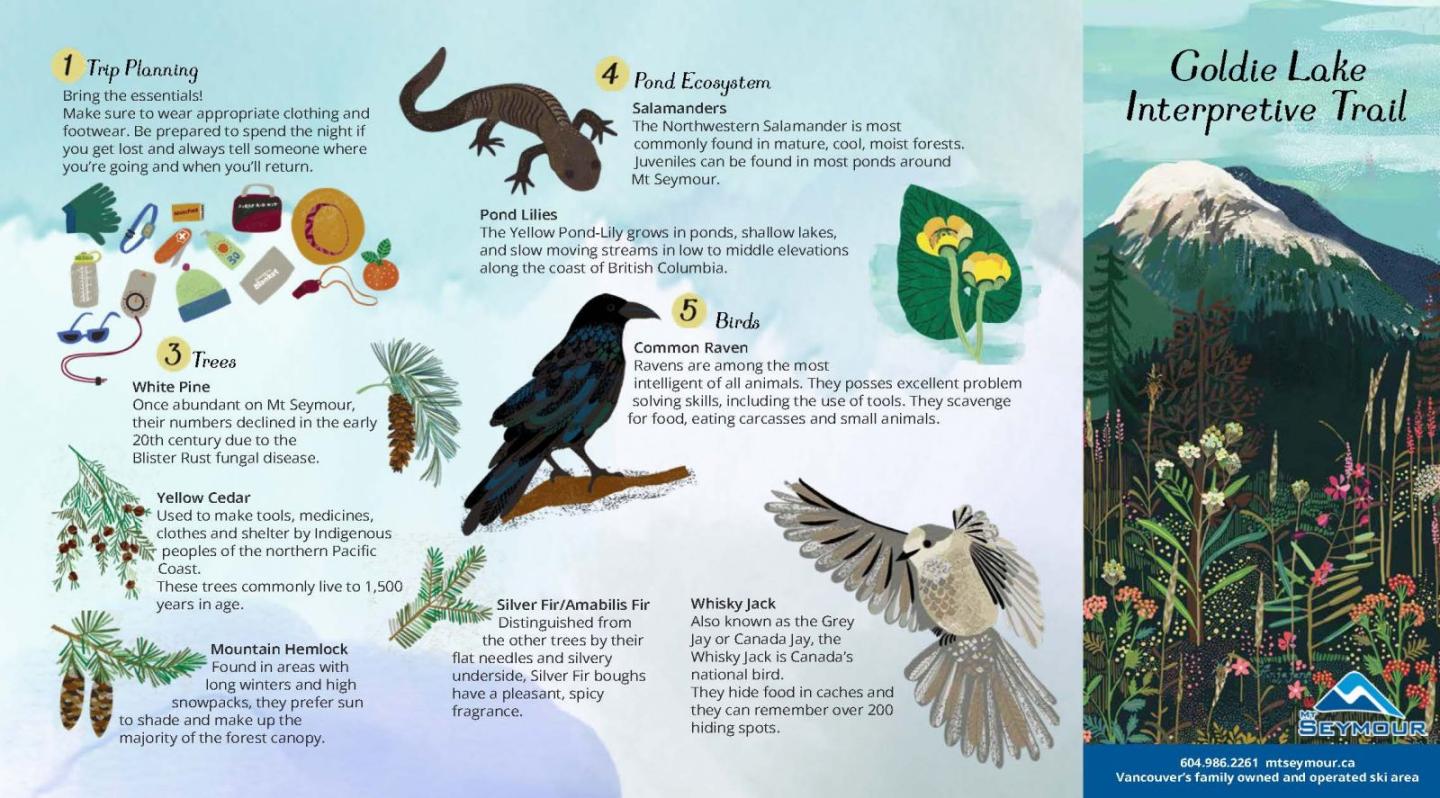 FAQ's
Where can I park?
Parking is plentiful and free in Parking Lot 4 (P4). Head to the far end of P4 for easy access to the trailheads.
What amenities are available up there?
Washrooms are open to the public in Parking Lot 4 (P4).
What should I bring?
Conditions can change rapidly on a mountain. Dress appropriately and be sure to bring sun lotion, water, bear spray, and basic first aid items.
Don't forget your wallet for a well-earned drink and snack after your hike!