Schools
Schools Tubing & Tobogganing
We are fully booked for this season.
Everyone loves tubing and tobogganing! From January through mid-March.
Tobogganing: Monday - Friday.
Tubing: Wednesday - Friday.
10am or 1pm.
Combine tubing or tobogganing with another program for a full-day of fun! (See combo rates on Snowshoe Programs page)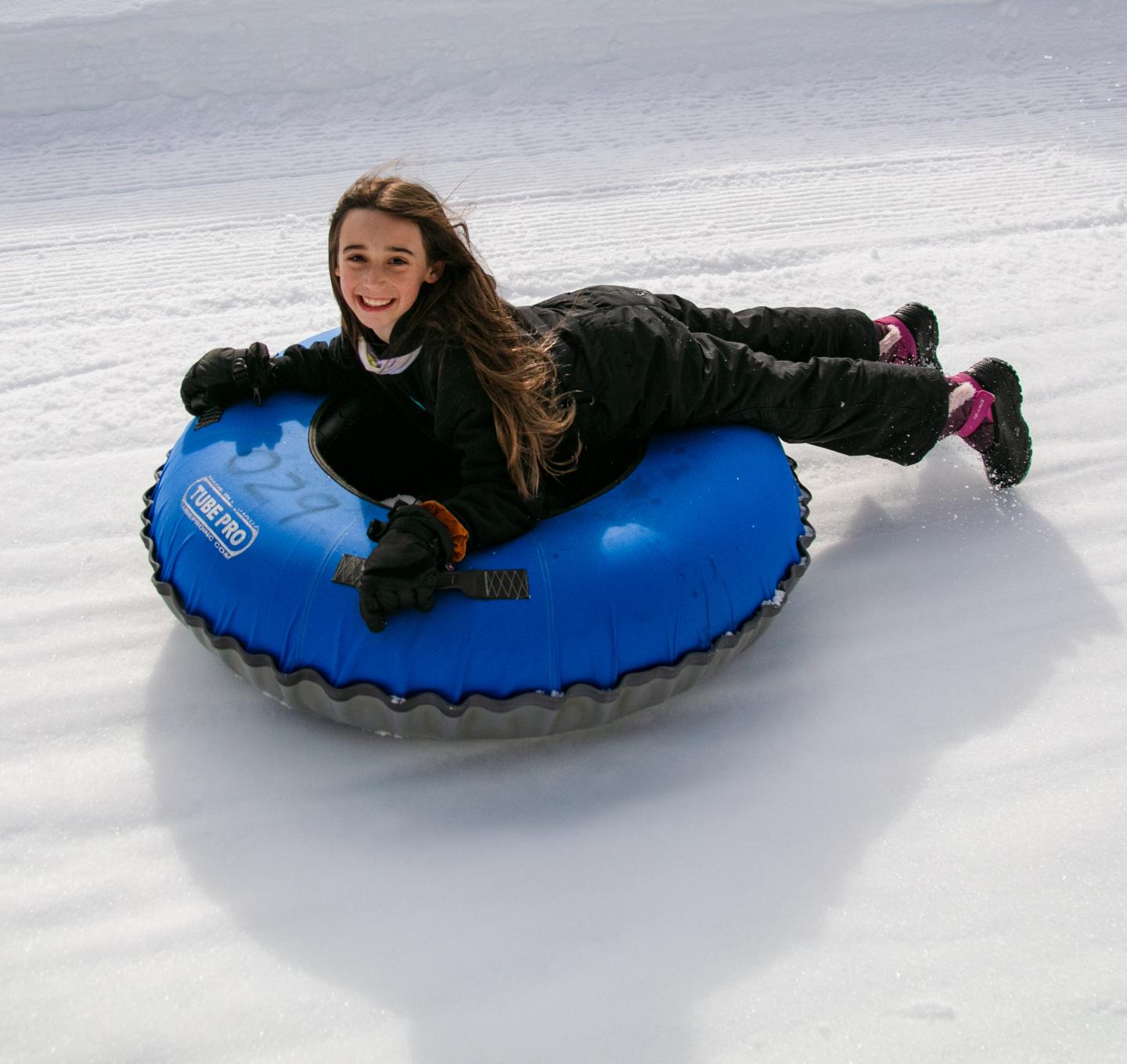 Tubing
Our tubing area is equipped with a handle tow and we provide durable, nylon covered tubes for a smooth, controlled ride.
All ages - must be 48 inches (122 cm)
2 hours, $19
Unlimited tobogganing when tubing is purchased, based on availability.
Tobogganing
Students are encouraged to bring their own toboggans.
Grades K-12
2 hours, $10
Sliding carpet rental for only $1
Snowplay Area is for primary (K-3) students to make snow castles & build forts. Complimentary when combined with another activity. Dependent on weather and snow conditions.