Groups
Group Activities
Turn your bored meeting into a board meeting!
Groups are always welcome at Mt Seymour Resorts. Plan a winter day of skiing and snowboarding or snowshoeing with colleagues, friends, and family.
Tubing and tobogganing are perfect for birthday parties!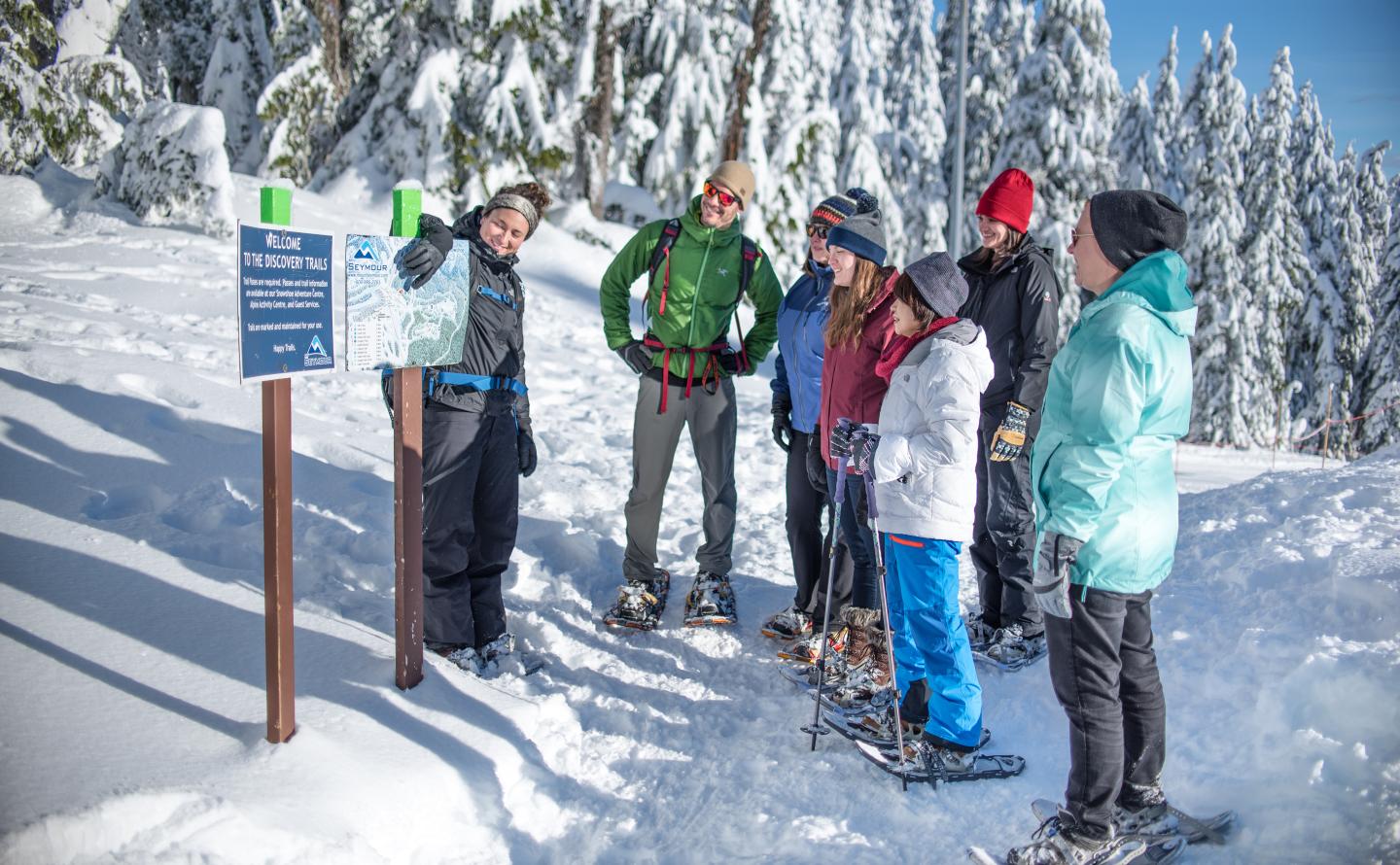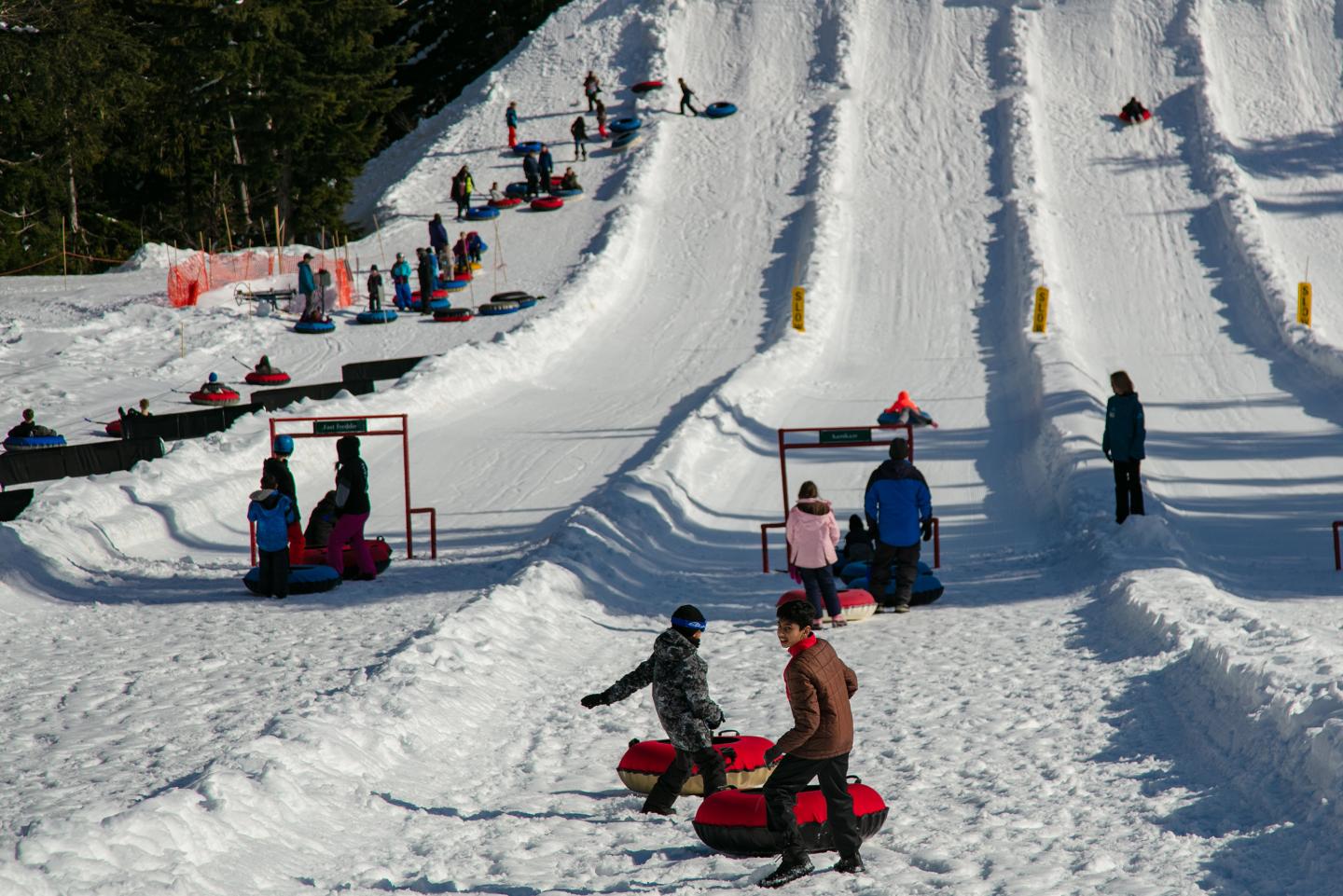 TUBING & TOBOGGANING
Groups of 20+ enjoy discounted tickets for tubing or tobogganing. A room rental add-on option is available on weekends. There is no catering, however groups are welcome to bring their own food, no cooking is allowed.
Tubing for 2 hours, Wednesday to Sunday, $26 per person + GST. Maximum 75 per timeslot.
Tobogganing for 2 hours, Monday-Friday, $10 per person + GST. Weekends, $12 per person + GST. Maximum 50 per timeslot.
3hr room rentals are available on Saturdays & Sundays at 10am or 2pm. Room bookings are available as an add-on option during the purchase process - be sure to select the date for your room rental that matches your activity. (Subject to availability & a non-refundable 50% deposit)

Yurt $200 + GST for 3 hours
Loft $300 + GST for 3 hours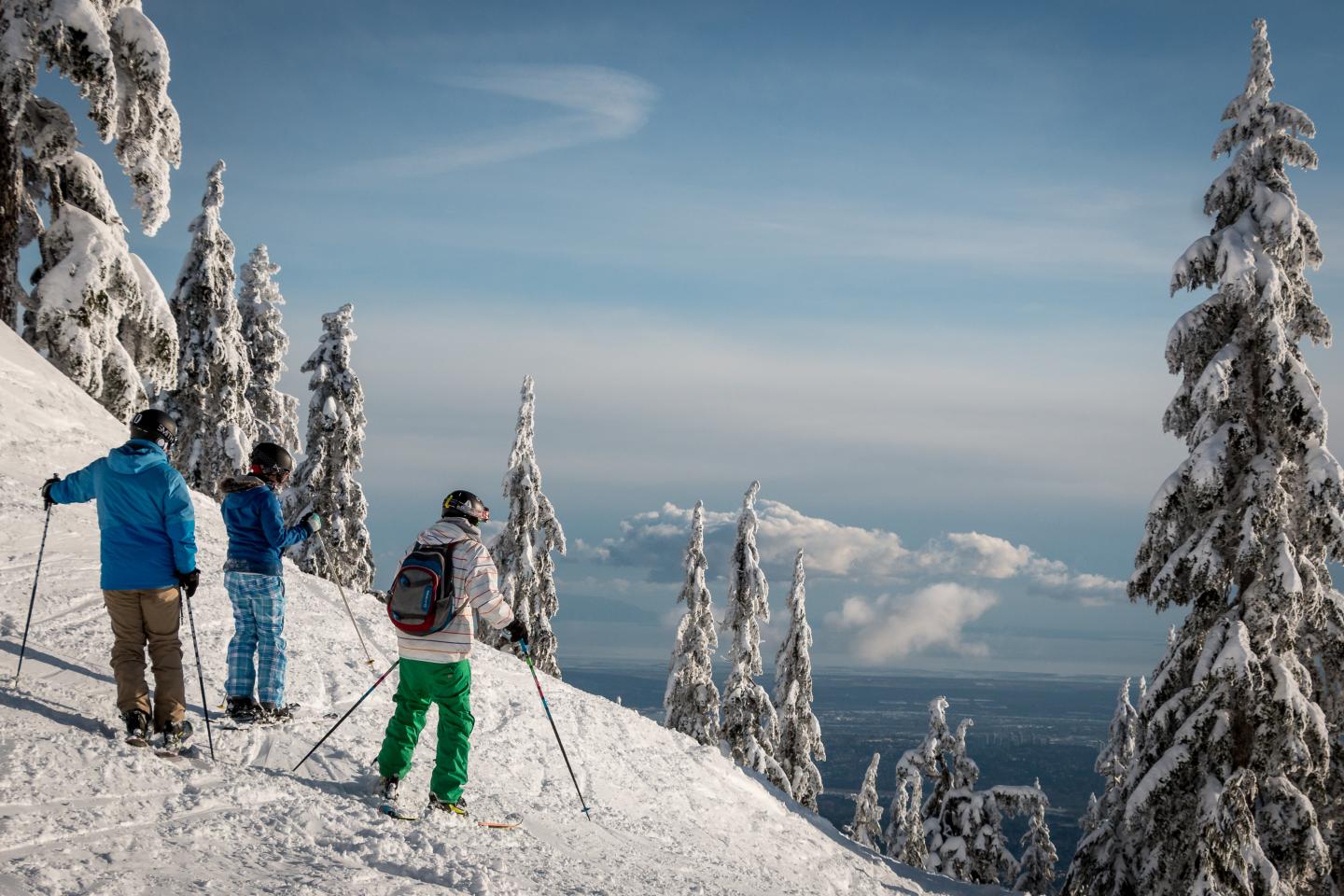 SKIING & SNOWBOARDING
We offer discounted lift tickets for groups of 20 or more people. Choose a date and time that works for your group. Tickets are available for weekdays, choose between full day tickets, afternoon tickets from 1.30pm, or evening tickets from 4.30pm. All tickets are valid until closing time at 9.30pm.
To purchase bulk lift tickets (not date specific), please email groups@mtseymour.ca.
There are no groups discount on rental equipment, rentals can be purchased by each individual who require them via our online store.
20% off public rates
Group size: 20-50
Blackout dates/times: Dec 17, 2022-Jan 2, 2023 & Feb 17 & 20, 2023 & Friday evenings after 4.30pm.
Have a group of 25+ people who want to learn or improve their skiing or riding skills? Lessons are available on select weekdays. 
SNOWSHOE TOURS
Group size: 20-60 participants
Twilight Tour Rates: $39 per person + tax (all ages)
Winter Discovery Rates: $39 per adult (19-59), $33 per youth (13-18), $25 per child (5-12) or senior (60+) + tax
$5 rebate if you bring your own snowshoes
Winter Discovery | Daytime | 2 Hours
Participants will be guided through the picturesque mountain terrain by an experience guide, who will enlighten guests on how the seasonal changes we experience here at Mt Seymour affect all walks of life. Also included are tips and advice on how to travel safely through winter terrain and how to plan a safe trip into the mountains while enjoying the many benefits that come with it.
Limited availability - please contact snowshoe@mtseymour.ca.
Twilight Tour | Evening | 2 Hours
Guests have the opportunity to learn and understand more of Mt Seymour's history, such as how it has been shaped by many different people over thousands of years, including the Tsleil-Waututh and Squamish First Nations. In addition, participants will be able to learn more about the creation of the Provincial Park and view old-growth forest under the beauty of darkness.
Selected Friday or Saturday's 5pm-7pm or 7pm-9pm.