Winter
Service Shop
Service shop opening on weekends starting Nov 18, 9:30am - 3:30pm
The Mt Seymour Service Shop offers a range of services essential to maintaining your skis or snowboard, keeping you and your equipment happy all season long.
The Mt Seymour Service Shop is located at the rear of Rentals in the Alpine Activity Centre.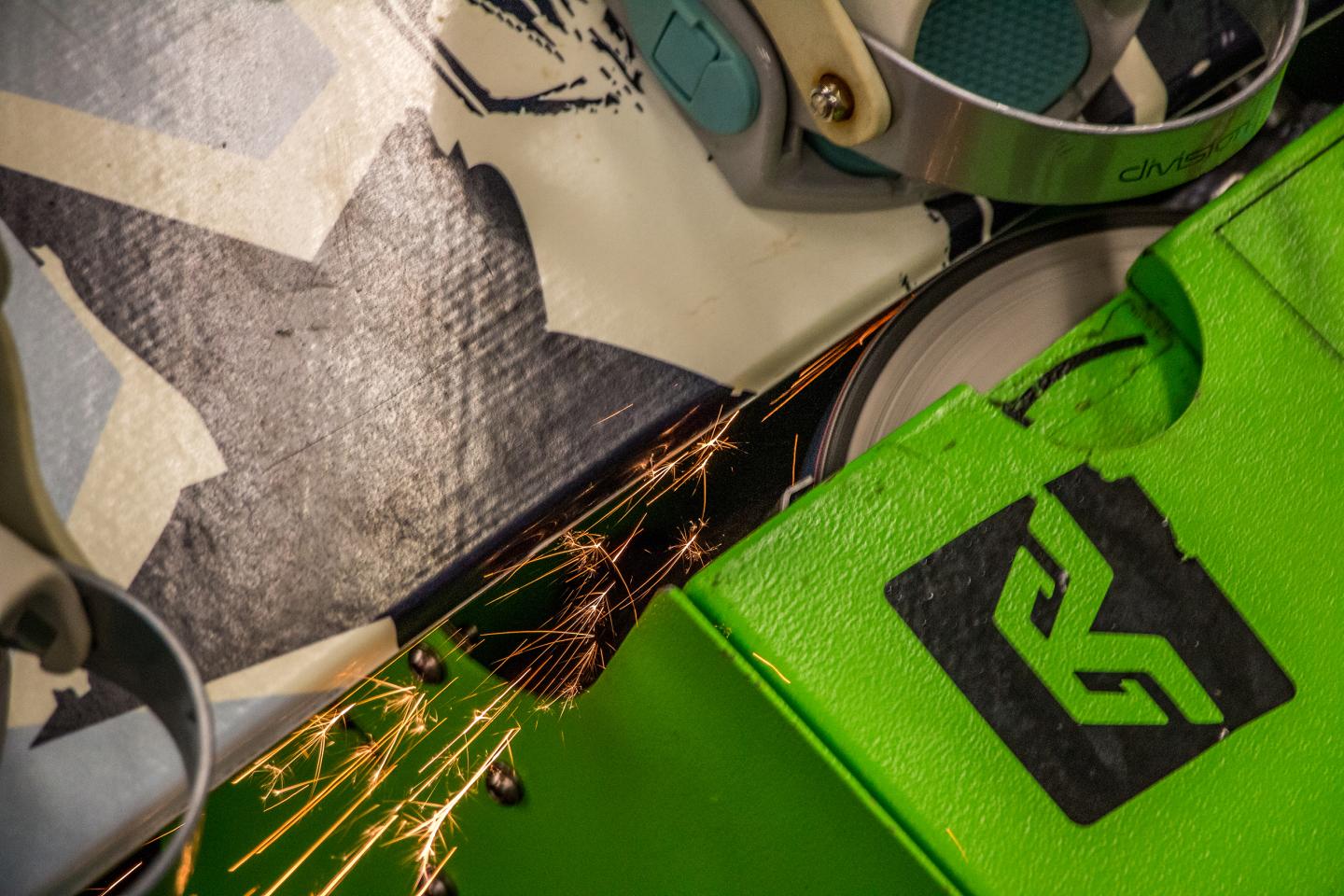 We have a 24-hour turnaround time for repairs and servicing, and when not busy, we can do on-the-spot small repairs. We also carry a large selection of snowboard binding parts to get you back out on the hill.
Opening hours during the season are in conjunction with the lift operating hours.
Services

Prices

Services

Prices

Quick Wax

Machine wax. Apply a surface layer of wax to your base

$15.00

Labor (Per 10 minutes)

$12.00

10 Quick wax Card

Save 10% by pre-purchasing a 10 Quick Wax Card

$135.00

Labor (Per 1 Hour)

$72.00

Iron Wax

Hand wax. Wax penetrates deep into the base. Lasts longer than machine wax

$35.00

Vermont Calibration (ASTM) and Ski Binding Adjustment

(Must confirm binding indemnification and adjustability.) Binding adjustment and release test to ASTM standard

$35.00

5 Iron Wax Card

Save 10% by pre-purchasing a 5 Iron Wax Card

$155.00

Drill Binding Mount

New ski binding flat-mount. (Jig confirmation required.) Used bindings require additional calibration

$72.00

Machine Edge

Machine side edge sharpen. (Does not correct bevel)

$25.00

Track Binding Mount

Attach new ski bindings with pre-drilled tracks. Used Bindings require additional calibration

$35.00

Machine Edge with Iron Wax

Machine side edge sharpen and iron wax combo. Save $5

$50.00

Snowboard Binding Mount

New or used snowboard binding mount

$15.00

Base Grind

Removes minor base damage. Levels' base and sets bevel

$30.00

Split-board Binding Mount

Mount split-board binding and all hardware required

$35.00

Minor Tune

Base grind, reset bevel, machine side edge sharpen, iron wax

$65.00

Skin Fit/Shaping

Trimming skins to fit ski or split-board

$25.00

Major Tune

P-tex, base grind, reset bevel, machine sharpen side edge, iron wax

$80.00

P-tex

Melting extruded base material to fill minor scratches and gouges

Quote 

High-performance tune (without p-tex)

Base grind, reset bevel, machine sharpen side edge, iron wax with high-performance Toko or Wend wax

$85.00

Base Weld

Welding material to repair major gouges and core-shots

Quote 

High-performance tune (with p-tex)

P-tex, base grind, reset bevel, machine sharpen side edge, iron wax with high-performance Toko or Wend wax

$90.00

Base Patch

Replacing a section of the base

Quote 

 
 

Edge Repair

Fixing or replacing bent/ broken edge

Quote 

 
 

Epoxy

Repairing delamination or sidewall damage

Quote