Season Passes Reservations
Reciprocal Mountain Deals
2023/24 season reciprocal deals are under negotiation and will be confirmed in the Fall of 2023.
For reference: 22/23 season Mt Seymour Full & Value Season Pass holders received 2 complimentary lift tickets for Apex, Baldy & Mount Washington, with savings of up to 50% on lift tickets at 40 other ski areas in Western Canada.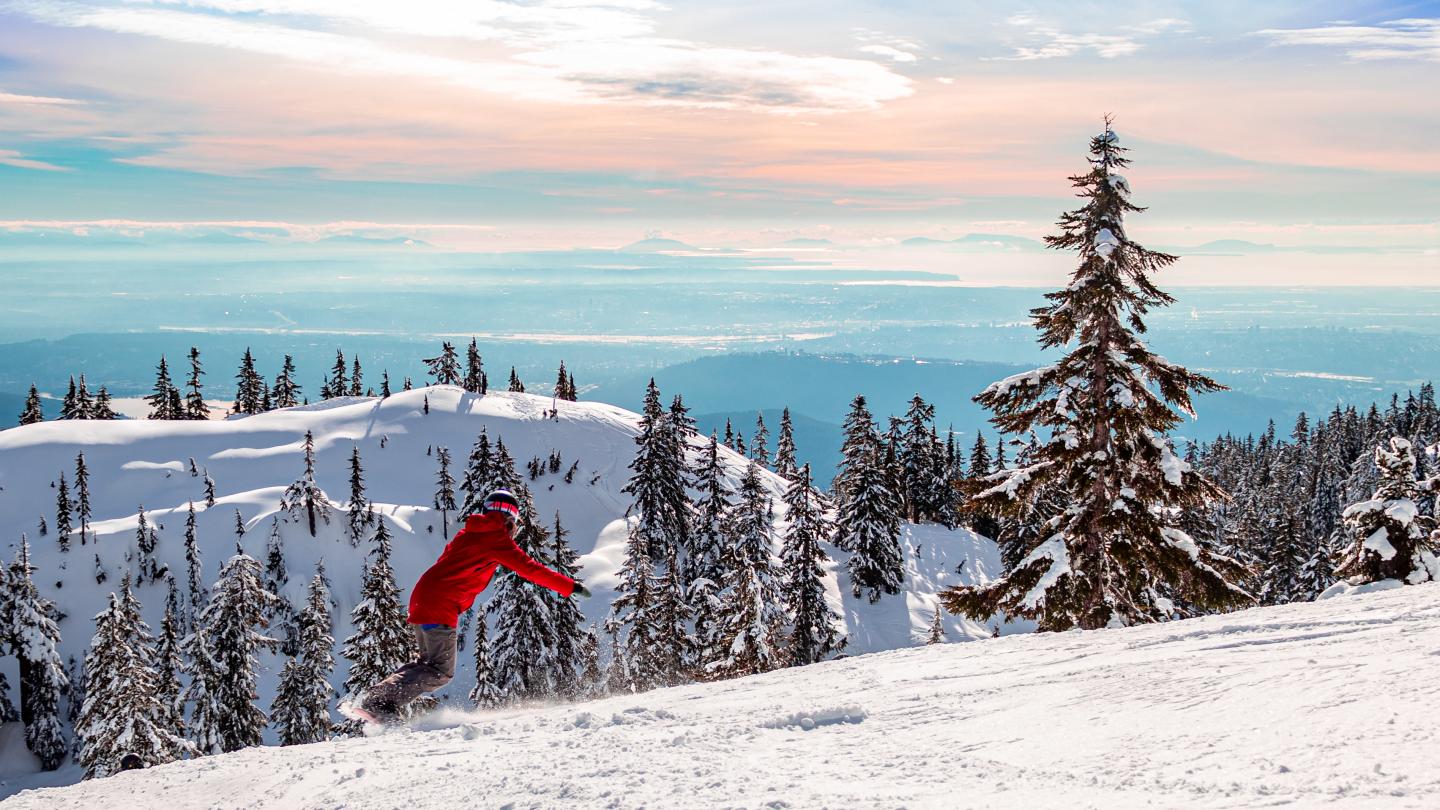 Reciprocal agreements are subject to change at any point throughout the season. Mt Seymour is not responsible for any changes or denial of such discounts. It is the season pass holder's responsibility to contact the individual mountains before scheduling a visit to your chosen resort. Mt Seymour will update any changes as we become aware of them.
Mt Seymour Season Pass holders MUST produce the physical Full or Value Season Pass and a copy of their season pass purchase confirmation stating 2023/24 season. Failure to provide these means the reciprocal resort is within their right to refuse you a discounted ticket.
Season Pass holders & staff from the below listed resorts can claim their complimentary or discounted tickets for Mt Seymour on hill at the Season Pass & Ticket Office.
Enhanced Reciprocal Deals
All enhanced reciprocal agreements will be subject to any provincial health travel advisories or restrictions. 
TBC for the 2023/24 season
| SKI AREA | OFFER | RESORT TERMS & CONDITIONS | 2022-2023 SEASON BLACKOUT DATES |
| --- | --- | --- | --- |
| Apex Mountain Resort | 2 lift tickets on consecutive or non-consecutive days, then 25% off regular day ticket rates | Cannot be combined with an event, promotion, or other product. Must present 22/23 Season Pass & purchase confirmation email. Apex Mountain Resort reserves the right to remove the reciprocal deal at any point in the season and make changes. 1 lift ticket per pass holder, per day. | Blacked out Dec 17, 2022-Jan 2, 2023 & Feb 17-20, 2023 |
| | 2 lift tickets on non-consecutive days, then 25% off regular day ticket rates | Cannot be combined with an event, promotion, or other product. Must present 22/23 Season Pass & purchase confirmation email. Baldy Mountain Resort reserves the right to remove the reciprocal deal at any point in the season and make changes. 1 lift ticket per pass holder, per day. | Blacked out Dec 17, 2022-Jan 2, 2023 & Feb 17-20, 2023 |
| Mount Washington | 2 lift tickets on non-consecutive days, then 25% off regular day ticket rates | Cannot be combined with an event, promotion, or other product. Must present 22/23 Season Pass & purchase confirmation email. Mount Washington reserves the right to remove the reciprocal deal at any point in the season and make changes. 1 lift ticket per pass holder, per day | Blacked out Dec 17, 2022-Jan 2, 2023 & Feb 17-20, 2023 |
 Terms & Conditions
Non-transferable
Reciprocals valid for the current active season only
No cash alternative
Mt Seymour Season Pass holders must produce the physical Full or Value Season Pass and a copy of their season pass purchase confirmation stating 2023/24 season
Blackout periods - see above for individual mountain blackout periods
Some reciprocal offers will not be available if Mt Seymour is not open
FURTHER RECIPROCAL MOUNTAIN DEALS
SKI AREA

DISCOUNT OFFERED

22/23 Season

BLACKOUT DATES

Apex Mountain
See Enhanced Reciprocal Deal above
Asessippi Ski Area
25%
N/A
Baldy Mountain
See Enhanced Reciprocal Deal above
Canyon
25%
N/A
Castle Mountain 
Full day tickets at half day rates
Dec 26, 2022-Jan 8, 2023 & Feb 18-26, 2023
Eastlink Park
25%
N/A
Edmonton Ski Club
25%
N/A
Fairmont Hot Springs
25%
Dec 27, 2022-Jan 2, 2023 & Feb 17-21, 2023
Falcon Ridge
25%
N/A
Gwynne Valley
50%
Dec 21, 2022-Jan 1, 2023
Harper Mountain
25%
N/A
Hart Ski Hill
25%
N/A
Hudson Bay Mountain
25%
N/A
Kinosoo Ridge
25%
N/A
The Manning & District Ski Club
50%
N/A
Manning Park
25% off full day ticket window rates
Dec 17, 2022-Jan 2, 2023 & Feb 20, 2023
Mission Ridge Winter Park
25%
Race/Training Days - reach out to resort for dates
MMC-Shames Mountain
50%
N/A
Mount Cain
25%
N/A - but limited opening, see their website for schedule.
Mount Norquay
25%
Dec 26, 2022-Jan 2, 2023
Mount Washington
See Enhanced Reciprocal Deal above
Mt. Sima
25%
N/A
Mount Timothy
25%
N/A
Murray Ridge
25%
N/A
Nitehawk Adventure Park
25%
N/A
Panorama
25%
Dec 23, 2022-Jan 3, 2023 & Feb 18-22, 2023
Pass Powderkeg
25%
N/A
Phoenix
25%
N/A
Rabbit Hill Snow Resort
25%
N/A
Revelstoke
25%
Dec 26, 2022-Jan 1, 2023 & Feb 18-20, 2023
Sasquatch
25%
Dec 17, 2022-Jan 2, 2023
Ski Timber Ridge
25%
N/A
Snow Valley Ski Club
25%
Dec 24, 2022-Jan 8, 2023 inclusive
Springhill Winter Park
25%
N/A
Summit Lake
25%
Friday Night Skiing
Sun Peaks
25%
Dec 17, 2022-Jan 3, 2023; Feb 17-20 & Mar 23-26, 2023 all inclusive
Sunridge Ski Area
25%
Feb 20, 2023
Tawatinaw Valley
25%
N/A
Troll Resort
25%
N/A
Valley Ski Hill
50%
N/A
Vista Ridge
50%
N/A
Wapiti Valley
25%
Race/Training Days 
Whispering Pines
25%
N/A
WinSport (Canadian Olympic Park)
25%
Dec 24, 2022-Jan 8, 2023 & Feb 18-20, 2023