Apprentice Instructor Program
The Apprentice Instructor Program is an exclusive program that must be applied for. Mt Seymour is looking for those who are committed to becoming instructors of the future at Mt Seymour. Participants must be a minimum of 15 years old by March 1, 2023.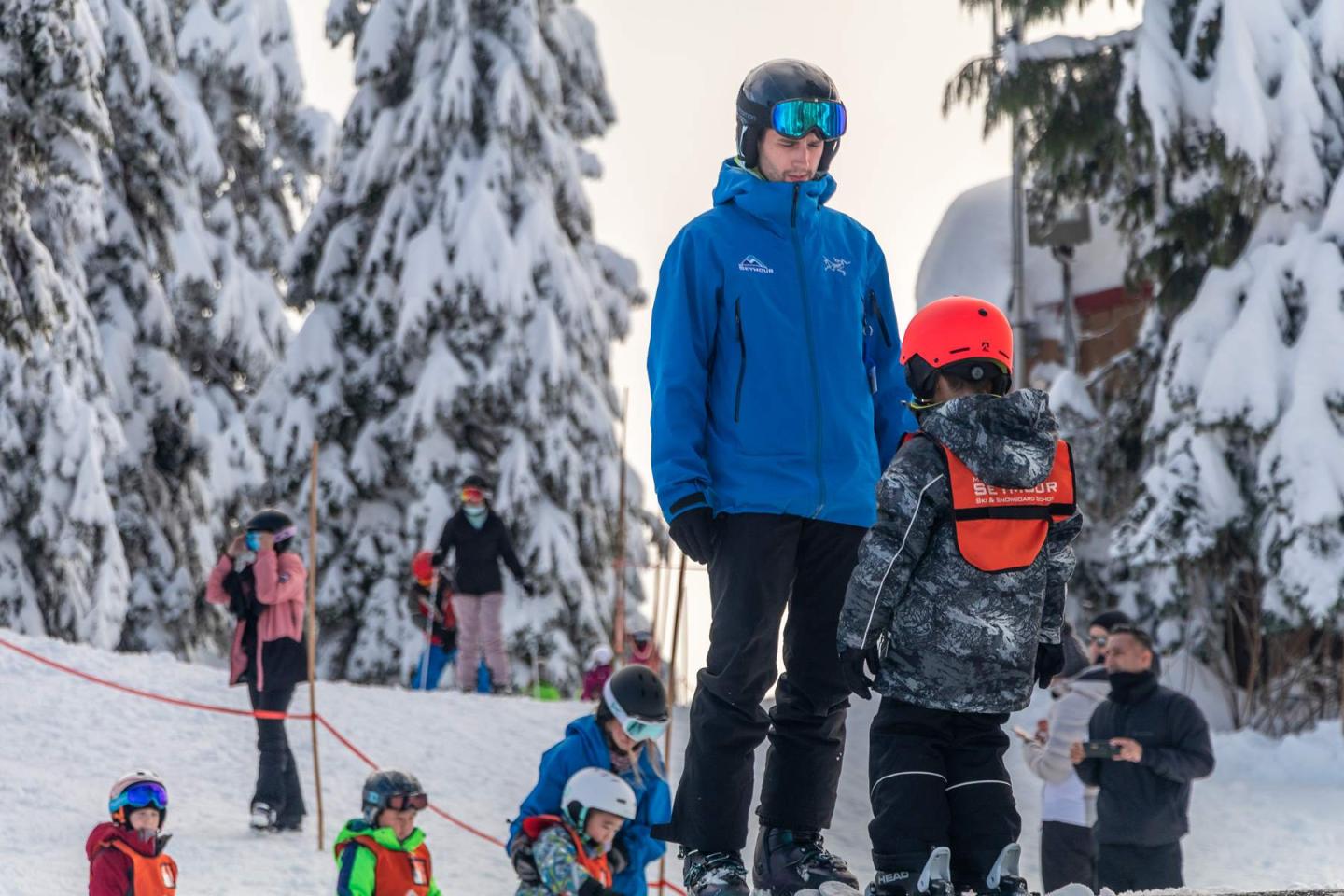 This Program is an 8-week commitment with 1.75 hours of on-snow training per week. It will focus on improving your skiing or riding technique to meet the CSIA and CASI level 1 standards, along with your teaching and assessment skills to make you a better instructor. Program participants will have the opportunity to achieve their volunteer hours working with our Bear Cub programs on the weekends. This will allow program participants to learn from our snow pros in a real lesson environment.
Program prerequisites
You are a parallel skier and/or comfortably linking snowboard turns
You enjoy being around children between the ages of 4-7
You can attend an interview with the Snow School Manager or Supervisor
You are punctual and possess good communications skills
You can commit to a minimum 3 days volunteering over Christmas & New Year holidays (days chosen are optional)
You can commit to training throughout the season on a Saturday OR Sunday. See the dates listed below.
Mt Seymour's goal for this program is to have a 100% pass rate for CSIA and CASI certifications for program participants. To pass participants will need to show progression in their skiing/riding and teaching skills.
For more information and to apply, please email Robbie at snowschoolmanager@mtseymour.ca.
| Price | Ski Apprentice Spots Available | Snowboard Apprentice Spots Available |
| --- | --- | --- |
| $199 | 16 students | 8 students |
Dates & Info:
Initial training/selection
Wednesday night training | Times & Dates
5pm - 7:45pm, daily
Jan 4, 11, 18, 25
Feb 1, 8, 15 & 22
Saturday weekly lesson shadowing/training | Times & Dates
9am - 4pm, daily
Jan 7, 14, 21, 28
Feb 11, 18, 25
Mar 4
Sunday weekly lesson shadowing/training | Times & Dates
9am - 4pm, daily
Jan 8, 15, 22, 29
Feb 12, 19, 26
Mar 5
Exam Times & Dates
CSIA Exam (skiing) March 13 - 15, 9am - 4pm
CASI Exam (snowboarding) March 17 - 19, 9am - 4pm